Hockey School
2021-2022 Hockey School Registration
We have setup an online form to register your intent for our pre-season hockey school.
Rates will be set and families will be contacted in the order received closer to the season start when public health guidance is clear on the number of players who will be allowed on the ice at a time.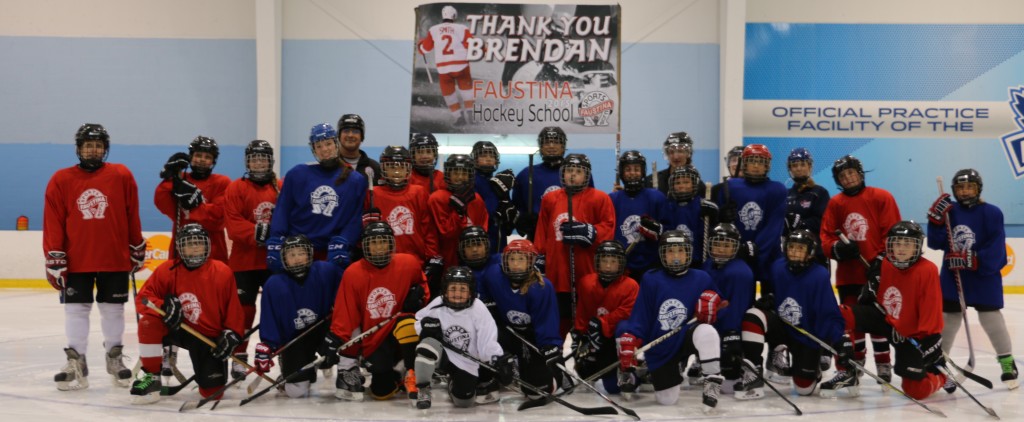 Our Hockey School Includes:
Sweater (Must be worn at all times)
On ice instruction from Faustina Hockey Club Coaches
10 hours of Sweat, Skills, Improvement and Fun
Location: Ford Performance Centre 400 Kipling Avenue
Cost is  $275.  Sorry, no refunds.
Session Dates:
Thursday evenings and Saturday mornings  – Sept: 5, 7, 12, 14, 19, 21, 26, 28. Oct. 3,10
Important notes:
* Dates and times are subject to change.  Please visit this page prior to the start date for any changes
* Please put the dates in your calendar as we are not able to send reminders
* There is an overlap in ages (e.g. age 7 could be group 1 or 2).  If your child is in an overlap year, if they are a strong skater, choose the higher level and if they are a newer skater choose the lower group.
Session Times:
Group 1 (ages 5, 6 and 7)
Thursday evenings (6:00 – 7:00 pm) and Saturday mornings (8:00 – 9:00 am)
Sept; 3,5,10,12,17,19,24,26. Oct. 1,3
Group 2 (ages 7, 8 and 9) 
Thursday evenings (7:00 – 8:00 pm) and Saturday mornings (9:00 – 10:00 am)
Sept; 3,5,10,12,17,19,24,26. Oct. 1,3

Group 3 (ages 9, 10 and up)
Thursday evenings (8:00 – 9:00 pm) and Saturday mornings (10:00 – 11:00 am)
Sept; 3,5,10,12,17,19,24,26. Oct. 1,3