I.P. Program (Under 8)
Initiation Program – Etobicoke Hockey for Under 8 years old
Hockey Canada has mandated a new structured initiation program for U8 hockey house league programs across Canada.
This program will also be implemented by the other leagues in our area.  Click here for information
We have gone to great lengths at Faustina to develop a very fun & structured program to maximize player development.  I/P. is part of our House League program – you can find information on rates and dates on our main House League Page.
– – I.P. For Tykes (5-6 year olds) – –

Note: 4 year olds who are comfortable skating (or shuffling) on the ice unassisted by parents are welcome to join the our Tyke I.P. program

Our weekly practices are station based.  We run between 4-6 stations per practice and have a full season drill plan that we have developed at Faustina for our coaches to lead each week.
Our Saturday game days combine cross-ice game play + a practice station.  Players rotate from the practice area > game play > Bench time with the coaches.  With this format, kids are on the ice for 30 minutes on game days and 50 minutes on practice days.
New Cross-Ice Boards for 2017-2018 Season
See pictures below of our new cross-ice boards and ice format.  We will have a fully board-enclosed game area and 2 practice zones with players rotating between Practice Zone – Game Zone – Bench throughout the game time.




– – I.P. For Novice B (7-8 year olds) – – 
Our weekly practices will be station based.  We plan on running 3-4 stations per practice with a full season drill plan that we have developed at Faustina for our station leads to follow each week.
Our Saturday game days will be 1/2 ice (North to South on each end) for the first part of the season and then full ice for the second part of the season.
We have purchased new 1/2 ice rink dividers for this season to fully enclose the game area.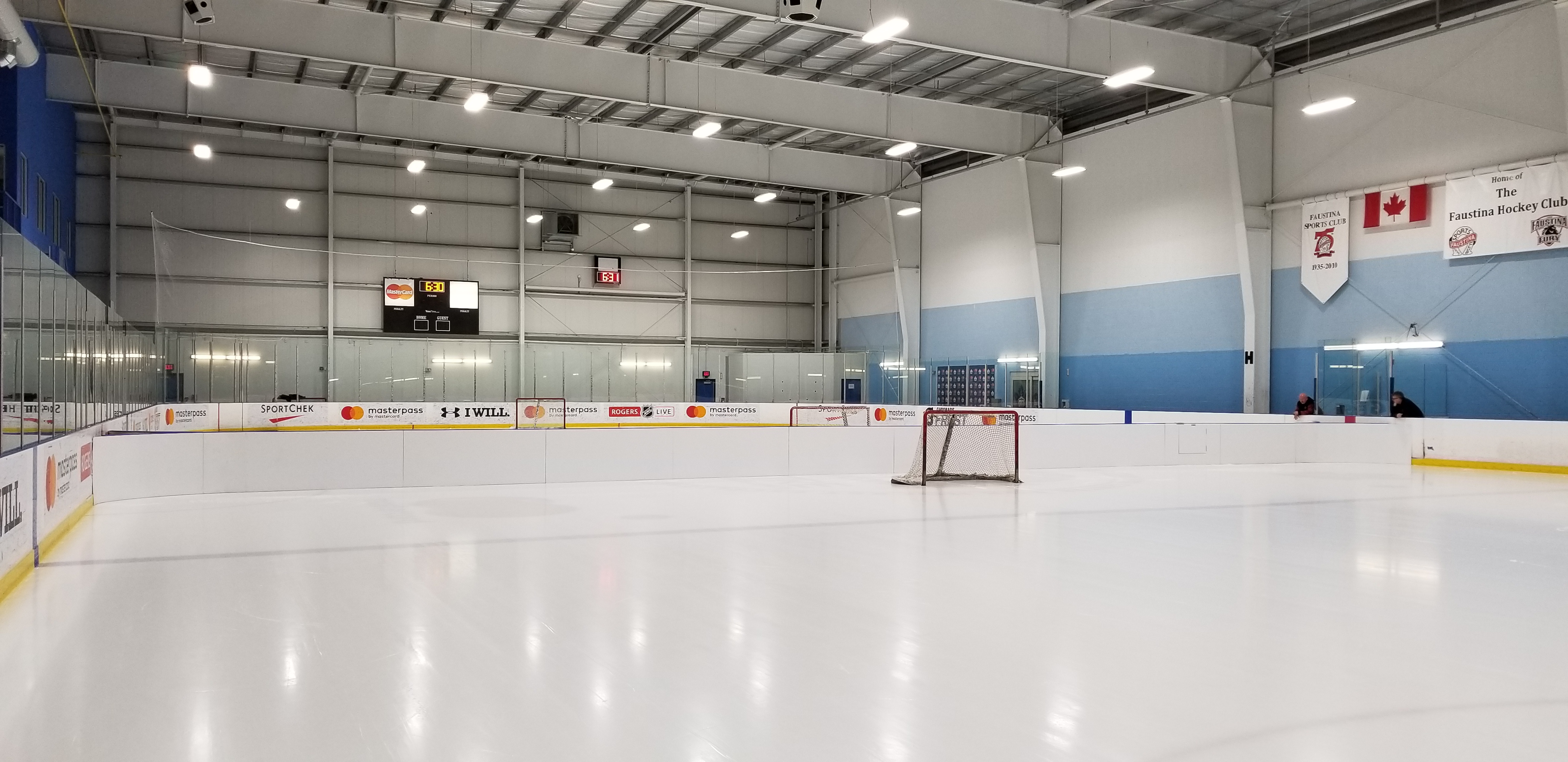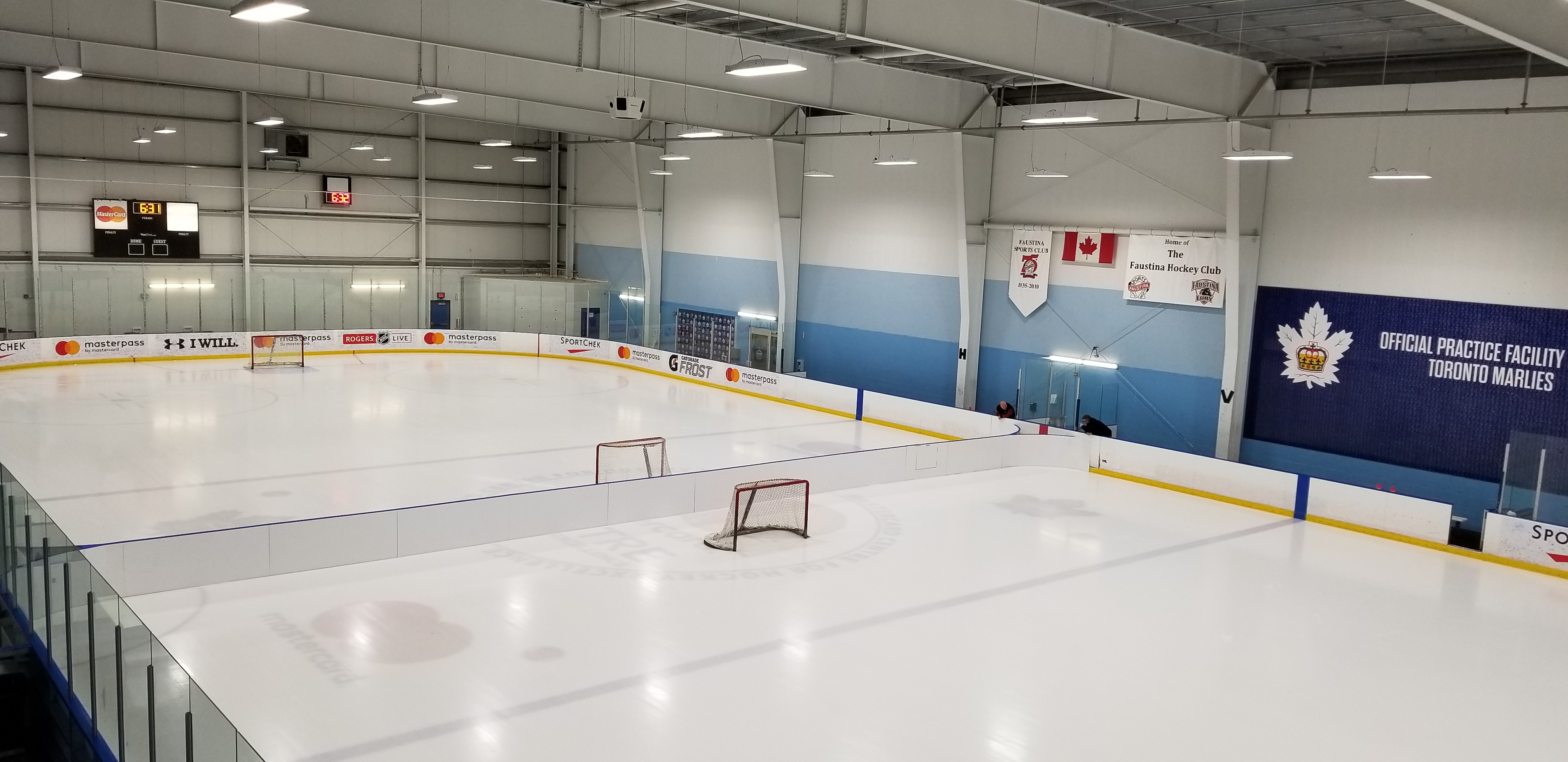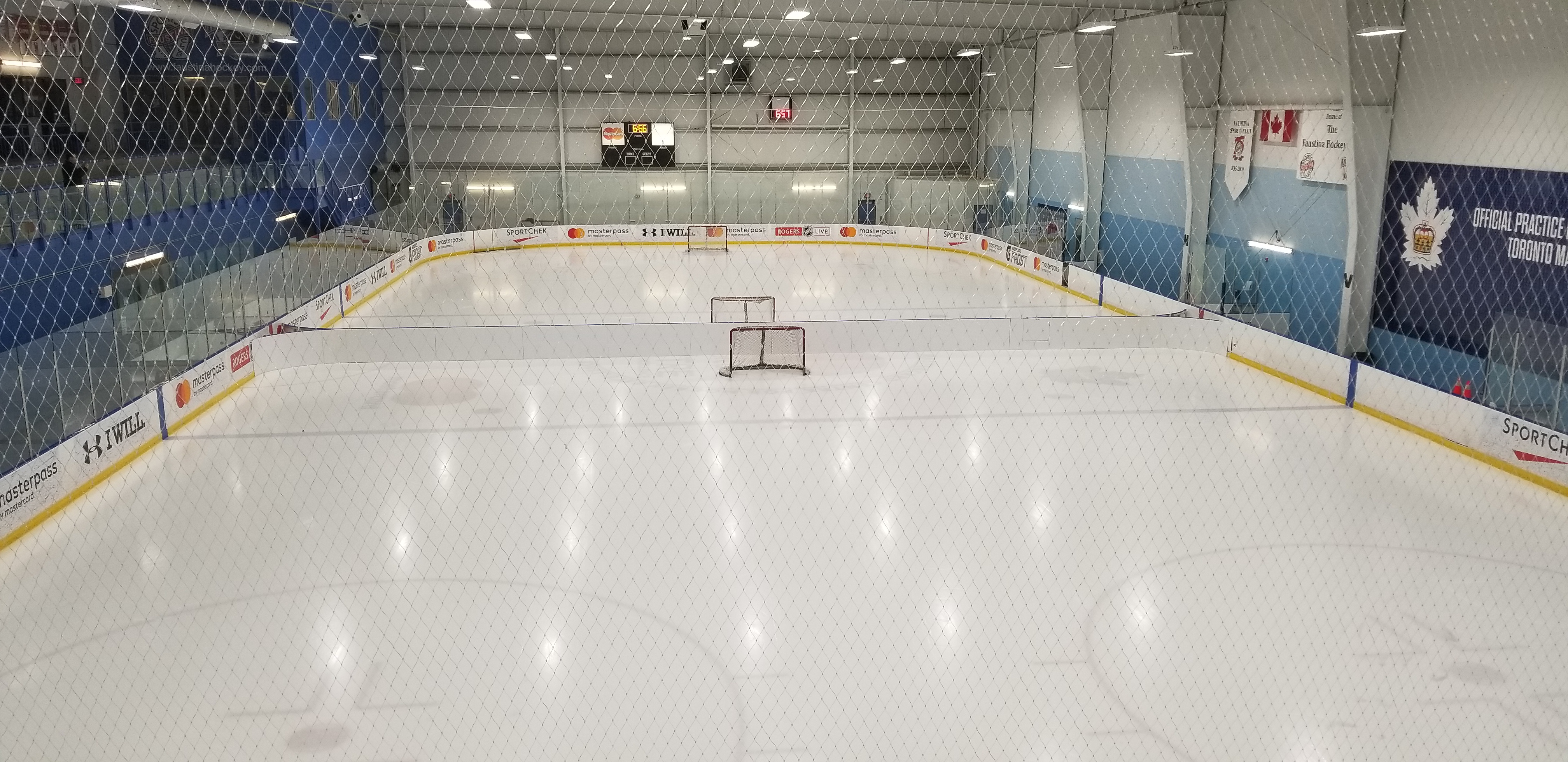 I.P. Program Parents Meeting
We will be holding a parents meeting on  Tuesday September 25th 2018 at 7pm to discuss the Hockey Canada changes for Tyke and Novice B hockey this year and to provide information on our program for the season.
We will have a meeting room on the upper floor of MasterCard Centre. Come to the upper level of Rink #3 and enter through the south door (opposite the Faustina room).

Are you interested in volunteering? 
Last year our Initiation (I.P.) program at Faustina was an overwhelming success based on parent feedback and player development.  We had 36 Volunteers engaged in running our I.P Program last year and we will need the same again this year.   If you are interested in volunteering this season please email us at info@faustinahockey.com (Adult volunteers must attend a training course, complete an online course and complete a police check).  We are also looking for high-school student volunteers to help with the Saturday games.  Ideally, these students are also Faustina players).
Are you interested in more competitive Tyke-Novice age ice hockey?
Visit the Select tab on our website to learn about our select hockey program (Select players also participate in our House League I.P. Program).